Temple Emanu-El Board of Trustees
Josh Levinson
President
Josh Levinson first joined the Temple Emanu-El board in 2019. Josh grew up in Kaneohe and Manoa and spent a significant portion of his childhood at Temple Emanu-El where he became a bar mitzvah and was confirmed. Josh's two kids are 4th generation members of Temple Emanu-El, following in the footsteps of their parents (Josh's wife, Elila, also grew up at Temple Emanu-El), grandparents, and Great-Great Aunt and Uncle, Carlyn and Bernard Levinson. Josh has extensive professional experience working with boards as part of his consulting practice, providing partnership and support for communities, organizations and institutions addressing the collective health and wellbeing of the people and islands of Hawaii. As a principal of Islander Institute, and its predecessor 3Point Consulting, Josh has been a planner and advisor to many community-based organizations in Hawaii. Josh is a graduate of Duke University and holds a Master's degree in Folklore from the University of North Carolina, Chapel Hill. He lives in Kailua with his wife, son, and daughter.
DAN TABORI
1st Vice President
Dan Tabori is the co-founder and current CEO of Kairos Biomedical, an evidence-based startup currently focused on developing and introducing novel immune health supplements to the global market. In addition, Dan is also an executive strategic management consultant working closely with Hawaii based owners and businesses in collaboration with Business Consulting Resources, a boutique Business Consulting firm specializing in executive level consulting, strategic planning, family business planning, succession planning and mergers and acquisitions. As a consultant, Dan has also represented several high-profile Hawaii companies in a successful sale of the business. In late 2020, Dan also stepped in as interim President and Chief Executive Officer of Locations, the leading residential real estate company in Hawaii. Previously, Dan was the Executive Vice President of Locations between 2004-2017. In that role he was responsible for the firm's day-to-day business operations, as well as overseeing innovation and growth in the company's Technology, Research, Marketing, Business Operations and Property Management departments. Dan was also responsible and oversaw the companies Affiliated Business family of companies including Mortgage, Title & Escrow. and Property Management. Dan also served for 13 years as an Executive Board Member of the Locations Foundation, the non-profit arm supported by Locations' agents and employees.
With a wealth of experience and understanding of business strategy, management, and mergers and acquisitions, Dan has held various executive and Board of Director roles in both Hawaii and California. He is currently also on the Board of Directors of Common Ground Kauai. He has also previously served on the Board of Directors of several companies, including Wells Fargo Home Mortgage of Hawaii, Compass Home Loans, Premier Title & Escrow and Real Estate Title Solutions.
Prior to moving to Hawaii with his family, Dan spent 12 years in San Francisco and Silicon Valley with Vestek Systems, Net-it Software and finally Allegis Corporation, later acquired by Click Commerce, Inc. Dan helped build and grow organizations that developed and marketed enterprise software targeted at Global 2000 customers in hi-tech, financial, manufacturing and various other industries. During his tenure, he held senior management and executive level roles and has extensive experience in Business Development, Professional Services, Product Management & Product Development. Dan has bachelor degrees in both Computer Science and Economics from the University of California, Berkeley. Dan was born in Israel, and served 3 years in the Israel Defense Forces. He is married to Jerusha Tabori, a local girl born and raised on Oahu, and an elementary teacher at Punahou School. Dan & Jerusha have three children, Noah (18), Dahlia (15), and Aviv (11). Their children have been enrolled in the School of Jewish Studies for several years and both Noah and Dahlia are Madrichim and B'nei Mitzvahs of the Temple. Dan has spent the past 6 years as a Temple Emanu-El Board Member including Treasurer.
DEBORAH ZYSMAN
2nd Vice President
Deborah Zysman is Executive Director of Hawaii Children's Action Network (HCAN), the state's only non-profit committed solely to advocating for children. HCAN leads movements through analysis, education, advocacy and coalition building so all children in Hawaii are safe, healthy and ready to learn. Currently, HCAN convenes coalitions focused on issues improving dental care for children, access to quality childcare/preschool for all families and paid family leave. HCAN is proudly working to amplify both the voices of other non-profits by convening the Hawaii Children's Policy Agenda and of families with the Parent Leadership Training Institute.
Deborah previously served as Executive Director of Coalition for Tobacco-Free Hawaii from 2003 to 2012. The non-profit advanced Hawaii's smoke-free workplace and tax laws resulting in a substantial decrease in smoking rates.
Deborah has a Master's degree in Public Health from the University of North Carolina at Chapel Hill and her work has spanned chronic disease, HIV/AIDS, substance abuse prevention, women's and community health.
She is a Weinberg Fellow, winner of the 2019 Ho'okle Non-profit Leadership Award, 2017 AIM for Excellence in Nonprofit Management award, and one of Hawai'i's "Forty Under 40" by Pacific Business News. Deborah serves on the board of AlohaCare, and is an active volunteer with Scout Troop 33 (Manoa), and the Citizen Forester program. She is the past board President of both Hawaii Public Health Association and Junior League of Honolulu.
In her spare time, she enjoys yoga, reading, and going to the beach with her husband, and their two children.
JOSH WISCH
Secretary
Joshua Wisch is President and Executive Director of Holomua Collective, a local nonprofit advocating for policies to improve the economic environment in Hawai'i so that working families can thrive. Josh has two decades of cross-sector professional experience in Hawai'i, including serving for over four years as the Executive Director of the American Civil Liberties Union of Hawai'i. In addition, Josh has served as a private sector litigator, District Director for a member of Congress, Deputy Director for a Hawai'i state agency, manager of multiple political campaigns in Hawai'i, and as a member of the leadership team for the State Attorney General when Hawai'i sued the federal government to overturn the discriminatory Muslim ban. Josh also currently serves as a board member of the Hawai'i Book and Music Festival and serves on the advisory board for the Sex Abuse Treatment Center of Hawai'i. He is a member of the Omidyar Fellows Program and is a frequent public speaker. Josh earned his bachelor's degree with honors from Carnegie Mellon University, his master's degrees with honors from the H. John Heinz III School of Public Policy and Management at Carnegie Mellon University, and graduated cum laude from the Georgetown University Law Center, during which time he had the privilege of working for Congresswoman Patsy T. Mink. Josh lives on O'ahu with his wife, Malia, and their cats, Sherbert, Wind, Norris, and Palmer.
CRIS BORDEN
Treasurer
Cris Borden is the Chief Investment Officer of SFG Retirement Plan Consulting, LLC ("SFGRPC") and founder and director of Kobo Wealth Conservancy, LLC ("Kobo"), which he started in May 2007. Kobo is a Registered Investment Advisory firm with the U.S. Securities and Exchange Commission. Prior to starting Kobo, Cris was the lead tax-exempt bond portfolio manager at Bishop Street Capital Management, a subsidiary of First Hawaiian Bank ("Bishop Street"), from November 2000 to May 2007. At Bishop Street, Cris was responsible for portfolio management and trading of approximately $450 million in tax-exempt assets. Under Cris's management, the Bishop Street Hawaii Municipal Bond Fund received the Lipper award for highest total return in its class for 2001, 2002, and 2004 and maintained a four and five star Morningstar rating during his tenure. Cris spent much of his time advising private banking clientele on cash management, constructing bond portfolios to minimize tax liabilities, and other investment matters. He previously worked as an analyst with The Rendon Group in Washington D.C. from 1997 to 2000 and served as a Peace Corps volunteer in Nicaragua from 1995 to 1996. Cris was selected as one of the top forty professionals under 40 in Hawaii for 2010. He is on the Board of Directors' Investment Subcommittee for the Kāhala Nui Senior Living Community, and Treasurer and board member for Hoʻokuaʻāina.
Cris holds a Master of Business Administration degree in finance from American University in Washington, D.C. which he received in 2000, and a Bachelor of Arts degree in history from the University of Colorado at Boulder, which he received in 1995.
Larry Steinberg
Member-at-Large
Larry Seth Steinberg and his wife, Diane Farkas, both spent their childhoods in Bloomfield, Connecticut, a suburb of Hartford.
Larry was in both the first B'nei Mitzvah and Confirmation classes of the newly formed Congregation Beth Hillel. He served as President of the Junior and Senior United Synagogue Youth chapters of Beth Hillel and was a Board officer of the Connecticut/Western Massachusetts/Rhode Island USY region. Post high school, under Rabbi Herbert Feder, Larry was Assistant to the Director of Youth Activities for the tri-state region. He graduated from the University of Connecticut with a degree in Cultural-Historical Geography & resided in Nevada and the Great Basin for almost forty years. As a Historical Archaeologist he worked for the Nevada State Museum and Nevada DOT & taught in the University of Nevada system. He was affiliated with Temple Sinai in Reno, directing its religious school. A Nevada state scholarship allowed Larry the opportunity to earn Shoah teaching certification at the Holocaust Museum in Washington, DC. Larry was a Firefighter-EMT in the Central Lyon Fire District, Ambulance Chief of Dayton, Nevada and Fire Chief of the Silver City VFD.
Larry's interests include photography, genealogy, NY Yankee baseball, UConn Women's (11-time National Champion) basketball team, motorcycles, and historical research. Larry serves as Archivist for Temple Emanu-El's Levinson Hawaii-Jewish Archives and is a past TE-E Board Member. His sense of humor, while obscure, is ever-present.
Assaf Karmon
Member-at-Large
Assaf Karmon is the CEO and founder of TurnoverBnB, an International property management software startup based in Honolulu.
Assaf grew up in Israel and served 3 years in the IDF. After completing his Computer Science Bachelor's degree from Ben Gurion University, Assaf moved to NYC with his wife Anatte. Assaf worked for several technology startups in NY and Boston. He then moved to Hawaii in 2015.
In Hawaii, Assaf completed his MBA at UH Manoa and founded TurnoverBnB, which now has 120 employees around the world.
Assaf and his business partner recently received the "2020 Hawaii's Tech Entrepreneur of the year" award.
Assaf lives in Manoa with his two daughters Kalanit and Naomi, age 9 and 3. Kalanit attends Hebrew school and Naomi loves to play around the Temple.
JACKIE MILD LAU
Member-at-Large
After first being elected in 2014 and serving three consecutive years in office, Jackie returned after a break and continued for two additional years of service as Temple President. She is a familiar face at Temple Emanu-El's School of Jewish Studies, where she has taught art enrichment and "visual culture" to students since her own children, Alena and Leah, were in attendance. Jackie is a practicing artist, specializing in sculpture. She is an active member and past president of Hawaii Craftsmen, helped found the new Glass Fusion Collective and continues to teach bronze casting and sculpture at her small foundry and workshop in Kaneohe. Examples of her collaborations with students can be seen on the walls of the Weinberg Learning Center, Prince David Kawananakoa Middle School Cafeteria and Roosevelt High School. Samples of her sculptures can be seen at www.sculptureoutofhand.com and on her instagram account: Sculpture out of Hand.
SCOTT PAUL
Member-at-Large
Scott Paul is president of The Facilities Group Hawaii, LLC, which was formed in 2022 by the merger of Kleenco Group, Inc. and Armstrong Building Maintenance, two locally-owned building maintenance and janitorial companies each with more than 50 years of continuous operations. Prior to the merger, Scott had been the owner, president and CEO of Kleenco Group since December 2012.

Prior to Kleenco, Scott was President & CEO of Hoku Corporation, a Nasdaq-listed solar company based in Hawaii and majority-owned by a Chinese state-owned enterprise. Scott first joined Hoku in 2003 as its VP Business Development & General Counsel. In 2008, Scott was promoted to Chief Operating Officer, and in April 2010 became Chief Executive Officer and joined Hoku's Board of Directors. Scott resigned as Hoku's CEO in June 2012, but continued to serve on its board of directors as Chairman of the restructuring committee until Hoku filed for bankruptcy in July 2013.

Before joining Hoku, Scott was a corporate attorney and business development professional in the San Francisco Bay Area from 1998 until July 2003. Immediately prior to joining Hoku, Scott worked as Director of Business Development and Associate General Counsel at Read-Rite Corporation, a publicly-traded multi-national company that was acquired by Western Digital Corporation in 2003. Previously, Scott worked as an attorney at Brobeck, Phleger & Harrison LLP, and Crosby, Heafey, Roach & May (now Reed Smith), law firms, where he represented high tech emerging growth and large-cap public companies, and their investors and underwriters, on financing and acquisition transactions.Scott earned his JD cum laude from Santa Clara Law School in 1998 and his BA in psychology from University of California, Los Angeles, in 1995. He has served in varying capacities on the Temple Emanu-El Board of Trustees since 2016. Scott is married to Malia Oshima Paul, who is deputy chief of staff for U.S. Senator Brian Schatz. Scott & Malia's two children, Kainoa and Mehana, attended Gan Yerushalayim and have graduated from SJS as b'nai mitzvah.
STEVEN CARACO
Member-at-Large
As a finance executive and consultant with over thirty years of experience Steven Caraco helps businesses grow and prosper by providing accounting, fractional CFO, corporate mediation, QuickBooks training, tax planning & returns and human resource services to privately held businesses. This allows Steven's clients to retain company expertise and knowledge capital in-house, without the fully loaded cost of a full-time executive. Working together with the client, Steven helps increase profitability, control costs, and remove barriers to success.
Steven is also a license Marriage & Family Therapist in private practice for the last 25 years specializing in the treatment of couples. His hobbies include motorcycle riding, weightlifting, yoga and he hopes to get back into scuba diving, surfing and hang gliding now that tax season is over. Steven is dedicated to continuous improvement and growth and the lucky husband to Jill, and father of two wonderful boys who are 12 and 23.
CHERYL EDELSON
Member-at-Large
Cheryl Edelson is Professor of English and Dean of the School of Humanities, Arts and Design, at Chaminade University of Honolulu. Cheryl and her husband moved to O'ahu in 2004. Since 2020, Cheryl and her family have been members of Temple-Emanu-El. Her daughter is a student in the School of Jewish Studies and Kadima and their family has been very impressed with the excellent educational programming. Recently, Cheryl has served on Temple Emanu-El's Interim Rabbi and Settled Rabbi Search committees. She very much enjoyed the opportunity to play a role in the future of Temple Emanu-El and to get to know more members of the temple community and the larger Jewish community in Hawai'i. Cheryl is looking forward to learning more about Temple Emanu-el and helping to increase membership and outreach to the community. When she's not working, Cheryl enjoys spending time with her family, swimming, watching films, and horseback riding.
RACHEL COEL
Member-at-Large
Dr. Rachel Coel works at Kapi'olani Medical Center for Women and Children as a double board-certified pediatric and adolescent sports medicine physician. She specializes in concussion, fracture care, and the prevention and treatment of all sports injuries. Dr. Coel serves as a volunteer team physician for University of Hawaii, Hawaii Pacific University, Chaminade University, and Hawaii's high schools, including Roosevelt High School and Hawaii Baptist Academy. Dr. Coel is a Clinical Assistant Professor in the Department of Pediatrics at the University of Hawai'i John A. Burns School of Medicine. She serves as a volunteer medical consultant and public speaker for the Hawai'i Concussion Awareness Management Program. Dr. Coel has multiple medical publications and book chapters and has presented numerous times at national and regional sports medicine conferences.

Rachel grew up in Kailua and graduated from Punahou School. She earned her undergraduate degree with High Honors at the University of California at Berkeley and her M.D./Ph.D. degrees at the University of Illinois at Urbana-Champaign (Ph.D. in Social Work). Dr. Coel completed her general pediatrics residency at Children's Hospital Los Angeles and her sports medicine fellowship at the University of Colorado. Prior to moving home to Hawaii in 2013 to serve as the Medical Director of the Queen's Center for Sports Medicine, Dr. Coel was the Co-Medical Director of the sports medicine program at Children's Hospital Colorado.

In her free time, Rachel enjoys surfing, running (2 marathons!), hiking, biking, outdoor sports, doing jigsaw puzzles, eating dessert, and spending time with her parents, her husband, daughter and son, and goldendoodle Pili Aloha.

Rachel first became a member of the Temple Emanu-El community at age 7, and her parents have been members for over 40 years. Rachel attended Hebrew school and had her Bat Mitzvah at the temple, thereafter serving as a madricha. Her two children attend SJS and Kadima, and her eldest is preparing for her Bat Mitzvah in June 2023.
JUSTIN LEVINSON
Member-at-Large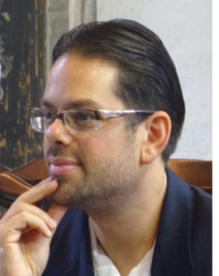 Justin D. Levinson, who has served on the board for the last four years, is a Professor of Law and Director of the Culture and Jury Project at the University of Hawaii's William S. Richardson School of Law. His primary areas of expertise are legal decision-making, juries, and corporate law. His most recent work has focused on the role of automatic (unconscious) biases in law and society. He is lead editor of Implicit Racial Bias Across the Law, a book published by Cambridge University Press in 2012, and has authored or co-authored over a dozen law review articles. He holds degrees from the University of Michigan, UCLA, and Harvard University.
Justin's family has always been active in the Temple Emanu-El community. His grandfather, Bernard Levinson, was President of the Temple throughout the 1950's, and his grandmother, Carlyn Levinson, served as President and was active in the Temple Sisterhood.
His father, Peter Levinson, became a Bar Mitzvah at the Temple, later served as a member of the Board, and has been a continuous member of the Temple since the day in which he was first eligible to join as an adult (over 50 years ago!). Justin's wife, Galit, has been a teacher in the School of Jewish Studies (SJS) and Justin and Galit have two daughters. Justin is serving on the Board because he believes that the Temple serves as a pillar of Hawaii's Jewish Community, and he is committed to expanding Temple membership through new programs and outreach.
Marie Satz

Sisterhood Representative
Marie (Miriam) Satz is a retired counselor and educator in New Bern, North Carolina, where she and her husband were active members of Temple B'Nai Sholem.

Marie participates in Jewish Wisdom Classes, Torah Study, and Friday night services. She is a board member representing the Sisterhood. As a member of the Sisterhood Council, Marie and her husband, Stan, painted the Temple kitchen in 2019 to honor their 50th anniversary. That same year, Marie began management of the Chai Boutique and the online Hawaii Judaica Store. Marie and Stan have 13 grandchildren on the mainland, two "adopted" grandchildren in Hawaii and their "adopted" and beloved "mum," Ceila King.

Marie's leadership experience includes supervision of graduate students in counseling, mentoring initially certified personal, collaborative development of the North Carolina Master Plan for School Counseling; serving on the Southern Association Accreditation Team and publishing her Middle School Counseling Program in the American Middle School Education Journal and in A Survival Guide for the Elementary/Middle School Counselor. In addition she was awarded the Jaycee's Outstanding Young Educator, selected for Global Partnership Program in Japan sponsored by the United States-Japan Foundation, and received a Fullbright-Hayes Group Projects Abroad Program Award for travel and study in Japan.
Note: All biographies written and submitted by BOT members.
Wed, June 7 2023 18 Sivan 5783