Temple Emanu-El Board of Trustees
Jackie Mild Lau
President
Jackie has returned to service as President after first being elected in 2014 and serving three consecutive years in office. Jackie was most recently a member of Temple Emanu-El's nominating committee and an ex-oficio board member. She is a familiar face at Temple Emanu-El's School of Jewish Studies, where she has taught art enrichment and "visual culture" to students since her own children Alena and Leah were in attendance. Jackie is a practicing artist, specializing in sculpture. She is an active member and past president of Hawaii Craftsmen and continues to teach bronze casting, animal and figure sculpture at a shared workshop in Kaneohe. Examples of her collaborations with students can be seen on the walls of the Weinberg Learning Center, Prince David Kawananakoa Middle School Cafeteria and Roosevelt High School. Samples of her sculptures can be seen at www.sculptureoutofhand.com.

SCOTT PAUL
1st Vice President
Scott Paul is the President & CEO of Kleenco Group and its subsidiary companies: Kleenco Corporation, Kleenco Maintenance Company, and Tile & Grout Solutions, LLC. He joined Kleenco Group in December 2012 after leading the acquisition of the then 42-year-old kama`aina company. Scott's goal is to raise the level of professionalism, accountability and service to set a new standard for Hawaii's building maintenance industry.
Prior to acquiring Kleenco, Scott was President & CEO of Hoku Corporation, a Nasdaq-listed solar company based in Hawaii and majority-owned by a Chinese state-owned enterprise. Scott first joined Hoku in 2003 as its VP Business Development & General Counsel. In 2008, Scott was promoted to Chief Operating Officer, and in April 2010 became Chief Executive Officer and joined Hoku's Board of Directors. Scott resigned as Hoku's CEO in June 2012, but continued to serve on its board of directors as Chairman of the restructuring committee until Hoku filed for bankruptcy in July 2013.
Before joining Hoku, Scott was a corporate attorney and business development professional in the San Francisco Bay Area from 1998 until July 2003. Immediately prior to joining Hoku, Scott worked as Director of Business Development and Associate General Counsel at Read-Rite Corporation, a publicly-traded multi-national company that was acquired by Western Digital Corporation in 2003. Previously, Scott worked as an attorney at Brobeck, Phleger & Harrison LLP, and Crosby, Heafey, Roach & May (now Reed Smith), law firms, where he represented high tech emerging growth and large-cap public companies, and their investors and underwriters, on financing and acquisition transactions.
Scott earned his JD cum laude from Santa Clara Law School in 1998 and his BA in psychology from University of California, Los Angeles, in 1995. He served as director on the board of the Rotary Club of Metropolitan Honolulu for 3 years, and is currently director on the board of the Hawaii Chapter of Entrepreneurs' Organization. Scott is married to Malia Oshima Paul, who is deputy chief of staff for U.S. Senator Brian Schatz. Scott & Malia's two children, Kainoa (15) and Mehana (14), attended Gan Yerushalayim and have graduated from SJS as bar and bat mitzvah.


JUSTIN LEVINSON
2nd Vice President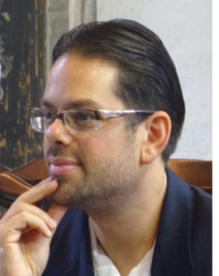 Justin D. Levinson, who has served on the board for the last four years, is a Professor of Law and Director of the Culture and Jury Project at the University of Hawaii's William S. Richardson School of Law. His primary areas of expertise are legal decision-making, juries, and corporate law. His most recent work has focused on the role of automatic (unconscious) biases in law and society. He is lead editor of Implicit Racial Bias Across the Law, a book published by Cambridge University Press in 2012, and has authored or co-authored over a dozen law review articles. He holds degrees from the University of Michigan, UCLA, and Harvard University.
Justin's family has always been active in the Temple Emanu-El community. His grandfather, Bernard Levinson, was President of the Temple throughout the 1950's, and his grandmother, Carlyn Levinson, served as President and was active in the Temple Sisterhood.
His father, Peter Levinson, was Bar Mitzvah'd at the Temple, later served as a member of the Board, and has been a continuous member of the Temple since the day in which he was first eligible to join as an adult (over 50 years ago!). Justin's wife, Galit, has been a teacher in the School of Jewish Studies (SJS) and Justin and Galit have two daughters. Justin is serving on the Board because he believes that the Temple serves as a pillar of Hawaii's Jewish Community, and he is committed to expanding Temple membership through new programs and outreach.
DAN TABORI
Treasurer
Dan Tabori is the CEO of Kairos Biomedical, Inc., a start-up biomedical company focused on developing and bringing to market novel natural immune health products targeted at both prevention and treatment of acute health conditions. In addition, Dan is a Hawaii based strategic management consultant, helping Hawaii based businesses with strategic planning, succession planning, and M&A activity. Previously, Dan spent 13 years as the Executive Vice President of Business Operations at Locations LLC, the leading residential real estate company in Hawaii. Dan was responsible for various aspects of running the day-to-day business operations for Locations, as well as developing and maintaining real estate affiliated business opportunities and ventures including mortgage, title & escrow, property management and insurance. Dan previously held Board of Directors appointments for Wells Fargo Home Mortgage of Hawaii, Compass Home Loans, Premier Title & Escrow and Real Estate Title Solutions. Dan also served for 13 years as an Executive Board Member of the Locations Foundation, the non-profit arm supported by Locations' agents and employees. Prior to moving to Hawaii with his family, Dan spent 12 years in San Francisco and Silicon Valley with Vestek Systems, Net-it Software and finally Allegis Corporation, later acquired by Click Commerce, Inc. Dan helped build and grow organizations that developed and marketed enterprise software targeted at Global 2000 customers in hi-tech, financial, manufacturing and various other industries. During his tenure, he held senior management and executive level roles and has extensive experience in Business Development, Professional Services, Product Management & Product Development. Dan has bachelor degrees in both Computer Science and Economics from the University of California, Berkeley. Dan was born in Israel, and served 3 years in the Israel Defense Force (IDF). He is married to Jerusha Tabori, a local girl born and raised on Oahu, and an elementary teacher at Punahou School. Dan & Jerusha have three children, Noah (16), Dahlia (13), and Aviv (9). Their children have been enrolled in the School of Jewish Studies for several years and both Noah and Dahlia are Madrichim and B'nei Mitzvahs of the Temple. Dan has spent the past 3 years as a Temple Emanu-El Board Member.
KATHY KRAMMER
Secretary
Kathy Krammer is a retired medical speech-language-swallowing pathologist, registered nurse and college public speaking instructor. She was raised in a humanistic movement reform Jewish congregation where families were active in community volunteering. Her family was involved in literacy tutoring and assisting victims during the explosive civil rights riots. She has continued to be involved in her community through volunteer training literacy tutors, developing communication programs for Muscular Dystrophy Association, docent education at the Honolulu Zoo, president of townhouse and condominium associations and past president of the Hawaii Speech-Language-Hearing Association. She is presently active as co- liaison docent at the Honolulu Museum of Art and is working with its wounded warriors program.
Kathy worked as an intensive care, emergency and neuroscience nurse while attending University of Hawaii for B.S. and M.S degrees in speech pathology and audiology. She did post graduate study in small business administration, teaching ESL and teaching literacy. She created the first hospital based, home care and outpatient and continuum of care models for speech-language-swallowing pathology in Hawaii at most hospitals on Oahu. She developed and managed these programs and rehabilitation staffs. In addition, she created and taught a neuroscience course at the University of Hawaii Communication Disorders Department. She also oversaw graduate students for clinical practicum experience. In addition to program and staff development, her clinical expertise is in the areas of swallowing disorders, geriatrics and dementia management, head and neck cancer and progressive neurological diseases. She has been recognized both locally and through her national association for her work. She also recently retired from teaching public and interpersonal communication through Honolulu Community College, Hickam campus, where she developed accelerated educational programs for that course.
Kathy is presently Chair of the Jewish Film Festival. As part of the Sisterhood Council, she is responsible for Meal of Consolation, and new member mentoring. She is also assisting members with medical advocacy, advice and support, as part of Zai Gezunt (chair, Sara Izen), an evolving health education and future hospital visitation program. She has been working to document the procedures and policies for Meals of Consolation, special event greeters and the film committee and will continue that work for other Sisterhood functions. Kathy has been active on the temple executive board and board of directors as recording secretary since 2017.
Kathy and her husband, Randy Jensen, a retired U.S. Army colonel and retired from Tripler Medical Center Department of Psychiatry, have enjoyed and embraced participating many temple activities as new members.

LARRY STEINBERG
Member-at-Large
Larry Seth Steinberg and his wife, Diane Farkas, both spent their childhoods in Bloomfield, Connecticut, a suburb of Hartford.
Larry was in both the first B'nei Mitzvah and Confirmation classes of the newly formed Congregation Beth Hillel. He served as President of the Junior and Senior United Synagogue Youth chapters of Beth Hillel and was a Board officer of the Connecticut/Western Massachusetts/Rhode Island USY region. Post high school, under Rabbi Herbert Feder, Larry was Assistant to the Director of Youth Activities for the tri-state region. He graduated from the University of Connecticut with a degree in Cultural-Historical Geography & resided in Nevada and the Great Basin for almost forty years. As a Historical Archaeologist he worked for the Nevada State Museum and Nevada DOT & taught in the University of Nevada system. He was affiliated with Temple Sinai in Reno, directing its religious school. A Nevada state scholarship allowed Larry the opportunity to earn Shoah teaching certification at the Holocaust Museum in Washington, DC. Larry was a Firefighter-EMT in the Central Lyon Fire District, Ambulance Chief of Dayton, Nevada and Fire Chief of the Silver City VFD.
Larry's interests include photography, genealogy, NY Yankee baseball, UConn Women's (11-time National Champion) basketball team, motorcycles, and historical research. Larry serves as Archivist for Temple Emanu-El's Levinson Hawaii-Jewish Archives and is a past TE-E Board Member. His sense of humor, while obscure, is ever-present.
JOSH LEVINSON
Member-at-Large
Josh Levinson grew up in Kāneʻohe and Mānoa and has spent his career working with communities to address their central issues and concerns. As a Principal of Islander Institute, and its predecessor 3Point Consulting, Josh has been a planner and advisor to many community-based organizations in Hawaiʻi.
Before joining 3Point, Josh was Field Organizer of Neil Abercrombie's successful gubernatorial campaign and Director of Communications in Governor Abercrombie's office; CEO of Community Links Hawaiʻi, which helped social entrepreneurs jumpstart their enterprises; and Deputy Director of DC Appleseed, a public interest advocacy organization in Washington, D.C.
Josh's past experiences include working on a large oral history project about African-American life in the segregated South; public radio production at Marketplace Productions in Los Angeles; documenting the occupational health hazards of commercial fishing in North Carolina; and clerking at a civil liberties law practice in Honolulu.
Josh is a graduate of Duke University and holds a Master's degree in Folklore from the University of North Carolina, Chapel Hill, where he was an Archie Green Fellow. He lives in Kailua with his wife, son, and daughter.
GAIL MARCUS
Member-at-Large

Gail was born, raised and went to college in the New York area, and earned her Masters at NYU. She taught Special Education and Remedial Reading in New York City and Honolulu. She married Ken Marcus in 1976 and again in 1996. The second time they did it right with Rabbi Avi Magid and a Ketubah on Kailua Beach. For the full story, ask Ken, it's his favorite story. Trust me, it's B'schert. Gail took care of their three wonderful children: Joshua, Rocky, and Amy, as well as volunteering at their schools for many years and caring for her disabled mother.
Her Mom taught her two valuable lessons. The path to happiness and fulfillment is to help others and make the world a better place, and when people try your patience, "kill 'em with kindness." It takes a while, but it works. Gail went back to teaching after her Mother passed on and the kids were grown. Since retiring, she went back to volunteering in the community, the Temple Sisterhood, SJS, Seniors Hanukah Party, Family Promise and the Boards of Temple Emanu-El and Jewish Community Services. She is also a member of the International Dyslexia Association and the American Association of University Women. Her favorite form of exercise is cleaning up trash while walking along beautiful Kailua Beach.

STAN SATZ
Member-at-Large

Stan's abiding hobbies: submitting polemical letters to the editor and composing hundreds of multi-themed vignettes that he has shared with family, friends, and with his following on various AARP on-line forums.
Stan's academic and teaching career: Phi Beta Kappa from Tufts University; M.A. from the University of Pennsylvania; Ph.D. from Kent State University; 30 years as an English instructor at Craven Community College in New Bern, North Carolina, where he was soon head of the English Department and ultimately Chairperson of the Humanities Division. Additionally, as the CEO of Grammar Plus, he wrote best-selling, top-rated, multimedia texts (in CD Rom formats) for Middle School and High School Grammar programs.
While living in New Bern, Stan was a lay leader and consecutive two-term president of historic Temple B'nai Sholem. In that capacity and as an individual Jew, he opposed local anti-Semitism and evangelical rallies on public school property.
After he retired almost twenty years ago and moved with his wife to Honolulu, he gradually became active in Temple Emanu-El, giving occasional lay sermons and initiating Temple cleanup projects. Stan also helped his wife, Marie, with the Chai boutique. The most touching moment at Temple E occurred when Rabbi Ken blessed Stan and Marie for their 50th wedding anniversary last May.
Besides being devoted to the Temple, Stan and his wife support the Hawaii Symphony Orchestra and spend quality time with their dear friend and fellow Temple member Celia King. They also periodically visit their Computer Warrior son in Wilmington, NC, with his three boys; and their artistic daughter living in Ft. Worth with her blended family of eight children, six daughters and two sons. Eleven grandkids, such diversity!

MICHAEL FISCHER
Member-at-Large

Michael Fischer was born and raised in the Bronx, New York. He is a graduate of the City College of New York and Cooper Union Art School. Upon graduation he got a job as a design draftsman/production assistant for an international furniture and interior design company. He worked for this company for 9 years, then spent a year of community service work as a teacher prior to moving to Hawaii in 1971.
In Hawaii, Michael established a woodworking business, making furniture and hand-carved craft items and sculpture. During this time he also taught wood-carving classes at Bishop Museum and the University of Hawaii, in the adult education program. Craft stores and an art gallery sold his work, however after 6 years he closed his business. He worked for Architects Hawaii for a few years and did free-lance drafting in interior design.
Michael always had an interest in the health field and after taking classes and apprenticing he devoted 15 years full-time, and 14 years part-time to health care service providing pain-free, hands-on physical therapy, body balancing, lifestyle and nutritional counseling.
Michael has been doing creative writing and art-inspired color paintings throughout most of his career as a way of balancing and nurturing his inner life.
Michael and wife Deanna live in Honolulu with their dog Maile Grace. Upon retirement, he strives to grow and learn more about living in a kind and humane way. These are the things he endeavors to do on a daily basis:
- Listen to my heart and soul
- Be true to myself
- Say what I mean and mean what I say whenever possible and appropriate
- Enjoy what I can, as much as possible in full recognition that all of it is a miracle.
Thank you for the opportunity to share the love of Adonai.
BETH-ANN KOZLOVICH
Member-at-Large

Beth-Ann Kozlovich is Sutter Health Kahi Mohala's senior development officer. She leads fundraising for Hawaii's only stand-alone, not-for-profit psychiatric hospital.
Kozlovich has been recognized for her commitment to mental health issues. HPR won a 2016 national Clarion Award from the Association for Women in Communications (AWC) for the series "Homelessness from the Outside In," produced by The Conversation. In previous years, Kozlovich was recognized by National Alliance on Mental Illness (NAMI) Hawai'i and Hawaii Psychological Association for her contributions to mental health education and psychology in Hawaiʻi.
Before joining Kahi Mohala, she served as Hawaiʻi Public Radio's Talk Shows executive producer and oversaw its five locally produced talk programs. She created and co-hosted HPR-2's weekday morning show, The Conversation, launched in 2011. In 1999, she created and began moderating Town Square, HPR's long running live, public affairs forum. Beth-Ann is a member of the Board of Directors of Mental Health America of Hawaii, chair-elect of Hawaii Arts Alliance and an active member of the Rotary Club of Honolulu. She is celebrating three married years to all 1000 voices who reside in the talent of Bill Sage.
RICHARD "ROCKY" MARCUS
Member-at-Large
Rocky moved back home to Hawaii after 12 years away in Colorado. He grew up going to Temple Emanu-El Sunday School (one of his teachers was Rabbi Ken long before he was a rabbi!), and was Bar Mitvah'd and confirmed at the Temple. Since returning to Hawaii, he is proud to finally count himself as an independent adult member of the Temple.
Rocky has been blessed to have many active Temple members in his family, from his father Ken Marcus serving as a past President of the Temple, to his mother Gail Marcus and grandmother Jackie Foil as active members of the Board, Sisterhood, and other Jewish community groups, and both having been honored as Women of Valor. Rocky himself is happy to volunteer his time alongside Barry Langlieb with setup and takedown for Family Promise.
Rocky is happy to be back enjoying island life, and after earning his master's degree in Boulder Colorado, is now gainfully employed as an electrical engineer at Ronald Ho and Associates. In his free time he enjoys hiking, dancing, playing guitar and piano, and making tchotchkes with his 3D printer.

EVELYN DAVIS
Member-at-Large
Evelyn moved to Hawaii 11 years ago from Orlando, Florida in order to be close to her daughter's family. She attended night school at Rollins College in Winter Park. Florida, graduating with a degree in Business Administration. She worked at various government contractors. She retired from Lockheed Martin and spent the following years travelling around the mainland United States. After moving to Hawaii she worked as a substitute teacher in the Windward Public Schools.
She joined Temple Emanu-El shortly after arriving in Hawaii. During the fall of 2009 Evelyn became the Chair of Hawaii Jewish Seniors and still holds that position. In that capacity she arranges for speakers, coordinates a Seder Luncheon and Chanukah party . She is the Recording Secretary for the Sisterhood Council and along with Gail Marcus is the Sisterhood representative to the Temple Board. Evelyn has recently been selected to the JCS board.

MARCIA KLOMPUS
Nominating Committee
Marcia has resided in Hawaii for over 30 years with her husband Lenny. They lived in the D.C. area for the first half of their lives, creating the largest independent radio and television sports syndication company in the country. In the 1980's they owned and produced the Aloha Bowl, Hula Bowl, Aloha State games and many other sporting events in Hawaii. Before selling these games in the late 90's, she became the first woman executive director of a NCAA bowl game. In 2002, she became involved in state government at the executive level. After eight years of service in government she retired that job, however, her retirement was short lived. With time now her own, she became increasingly involved with Temple Emanu-El Sisterhood. Sisterhood has been a commitment she has immersed herself over the years and currently serves as the Treasurer. Marcia considers this special group of women and Chaver (male members) unique in our state as they have contributed so much to the Temple and Jewish community. She is very proud that Sisterhood continues to be a large monetary contributor to the Jewish School of Education and the Temple. As a former President of the Temple, she enjoys watching the Temple spread its wings and continue to become so important in the lives of many in our communitiy through Jewish education and programs. She says it will be her pleasure to serve on the Nominating Committee in 2020 to continue to secure the very best members to fulfil the mission of Temple Emanu-El by serving on the Board of Trustees.
Note: All biographies written and submitted by BOT members.
Mon, June 1 2020 9 Sivan 5780